Welcome to our Holiday Home Mang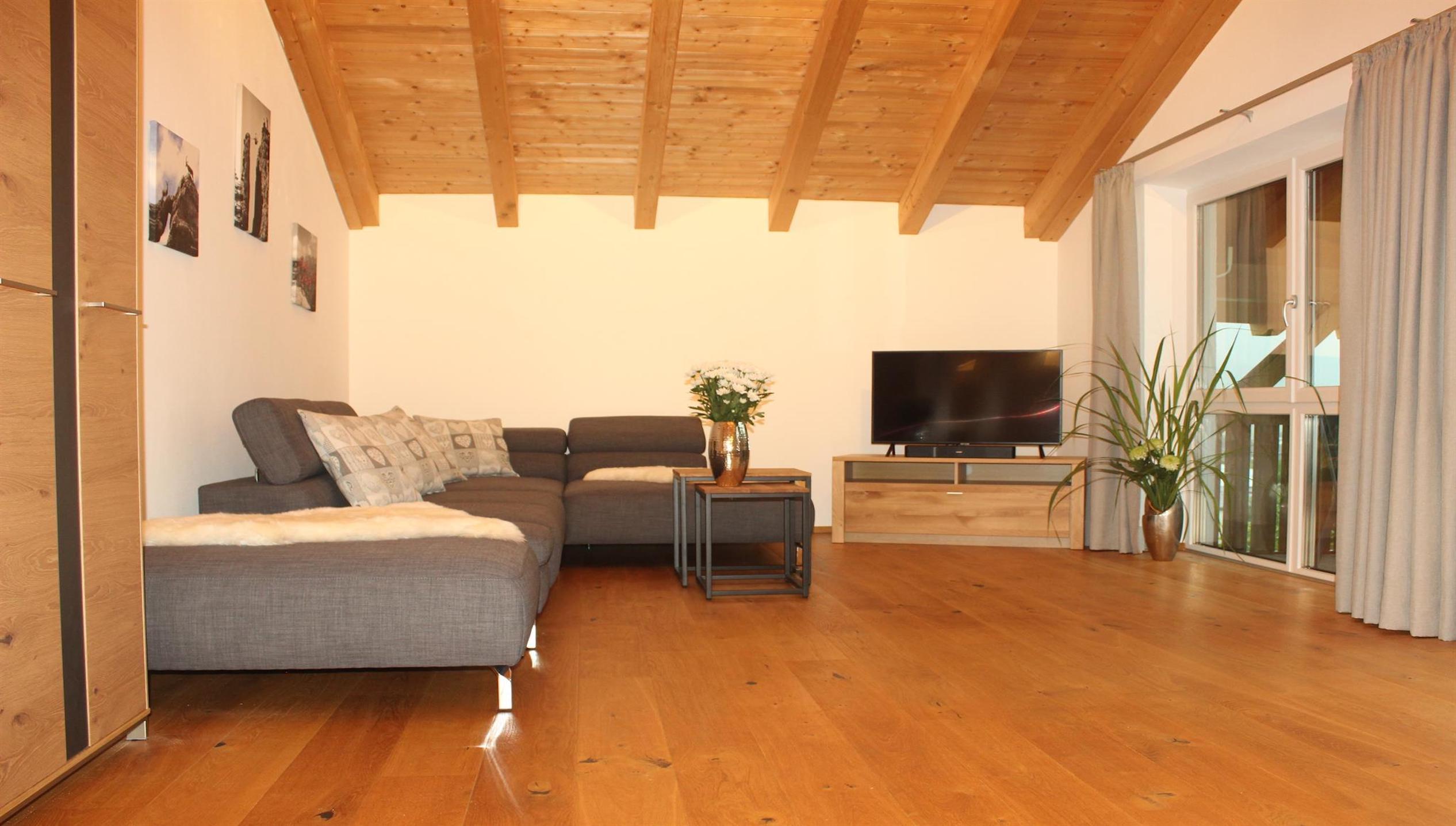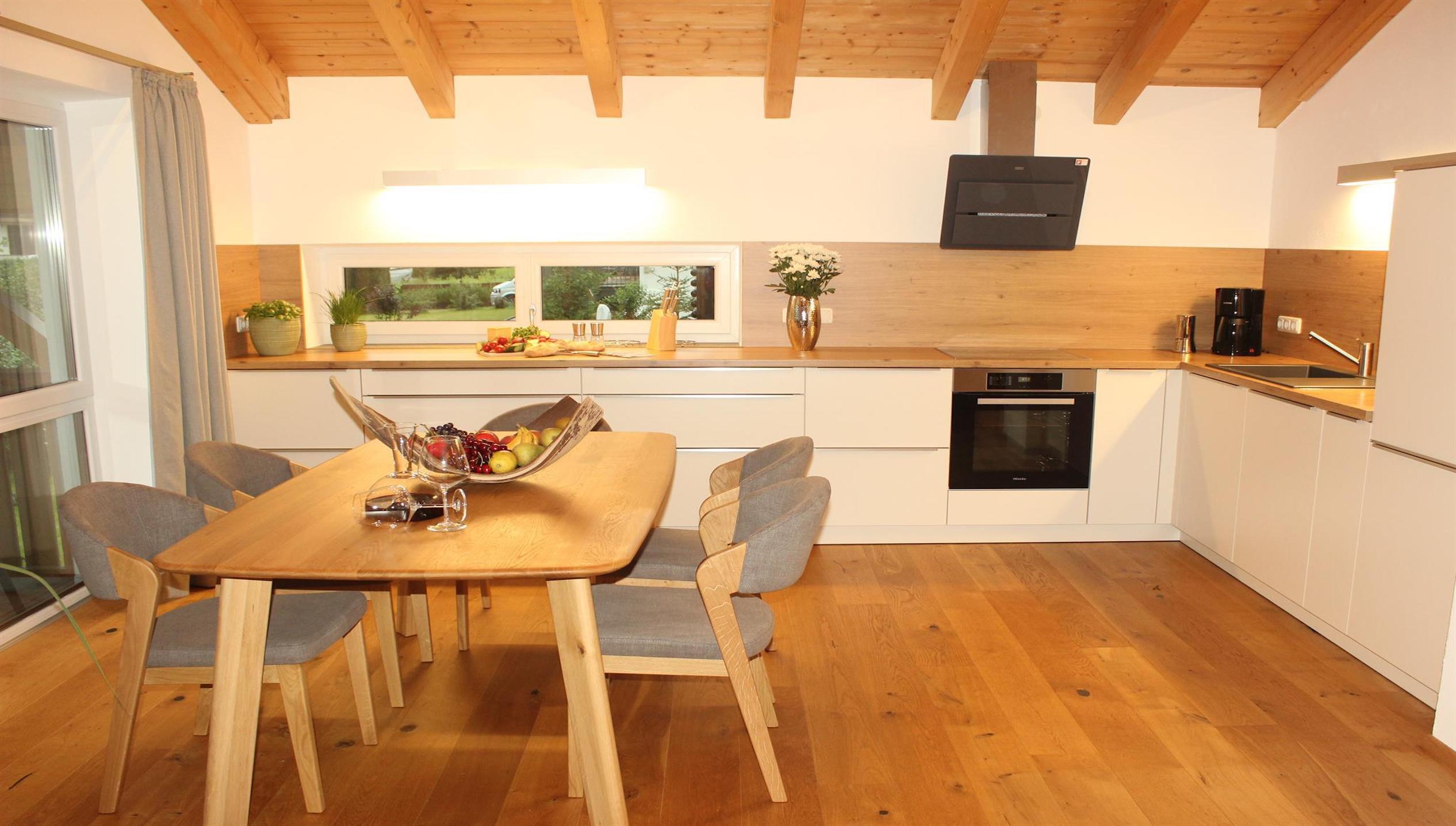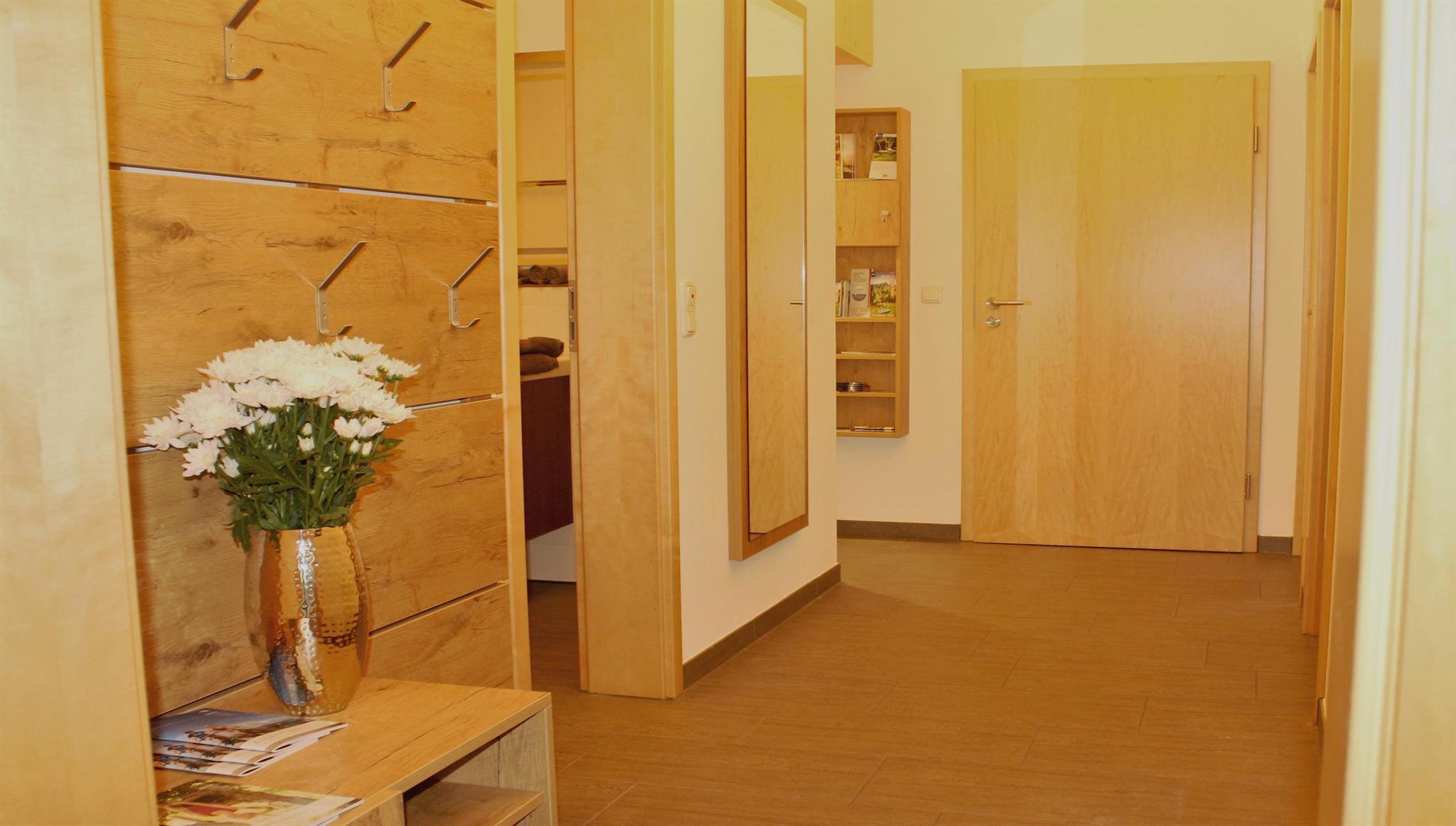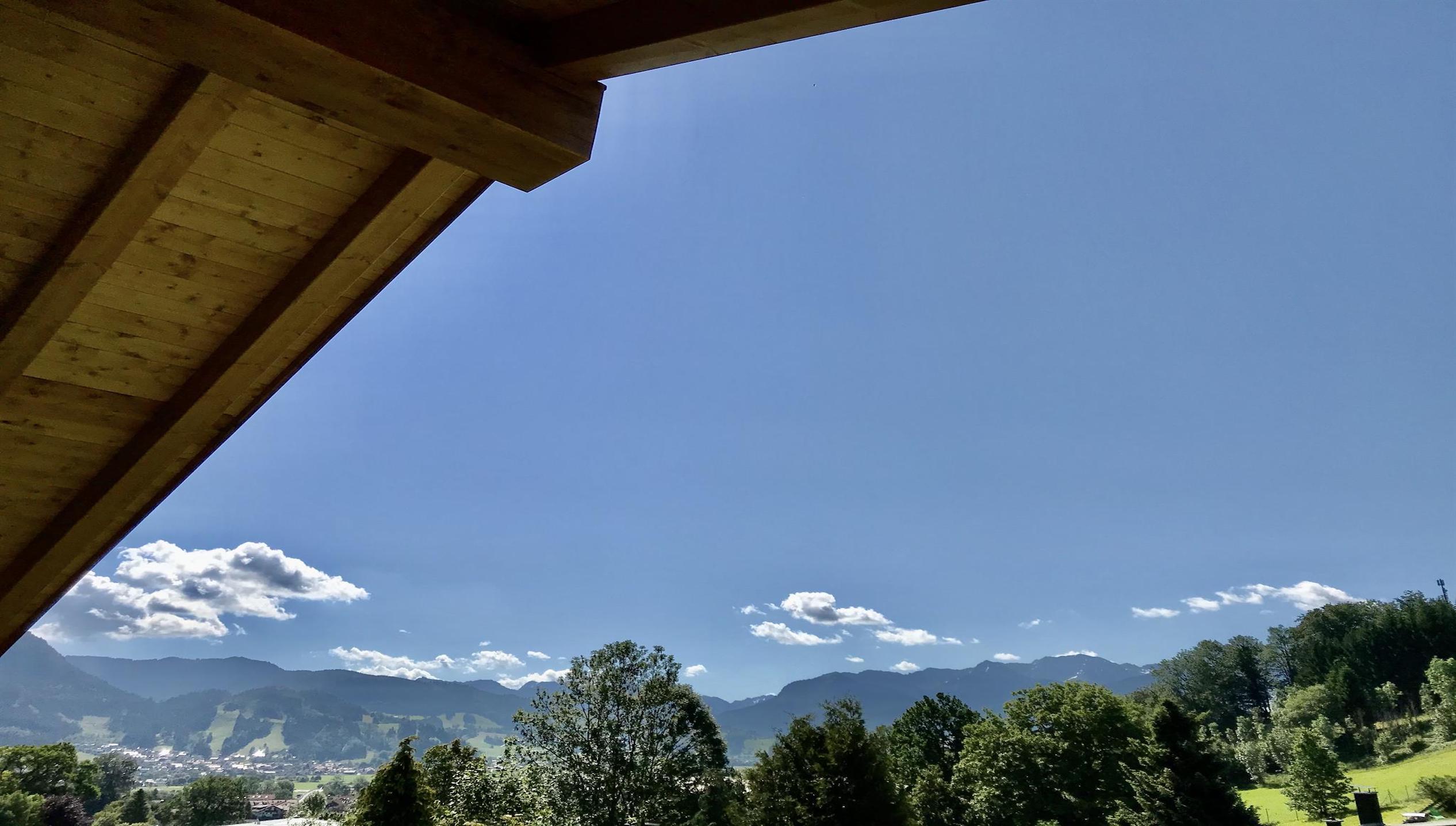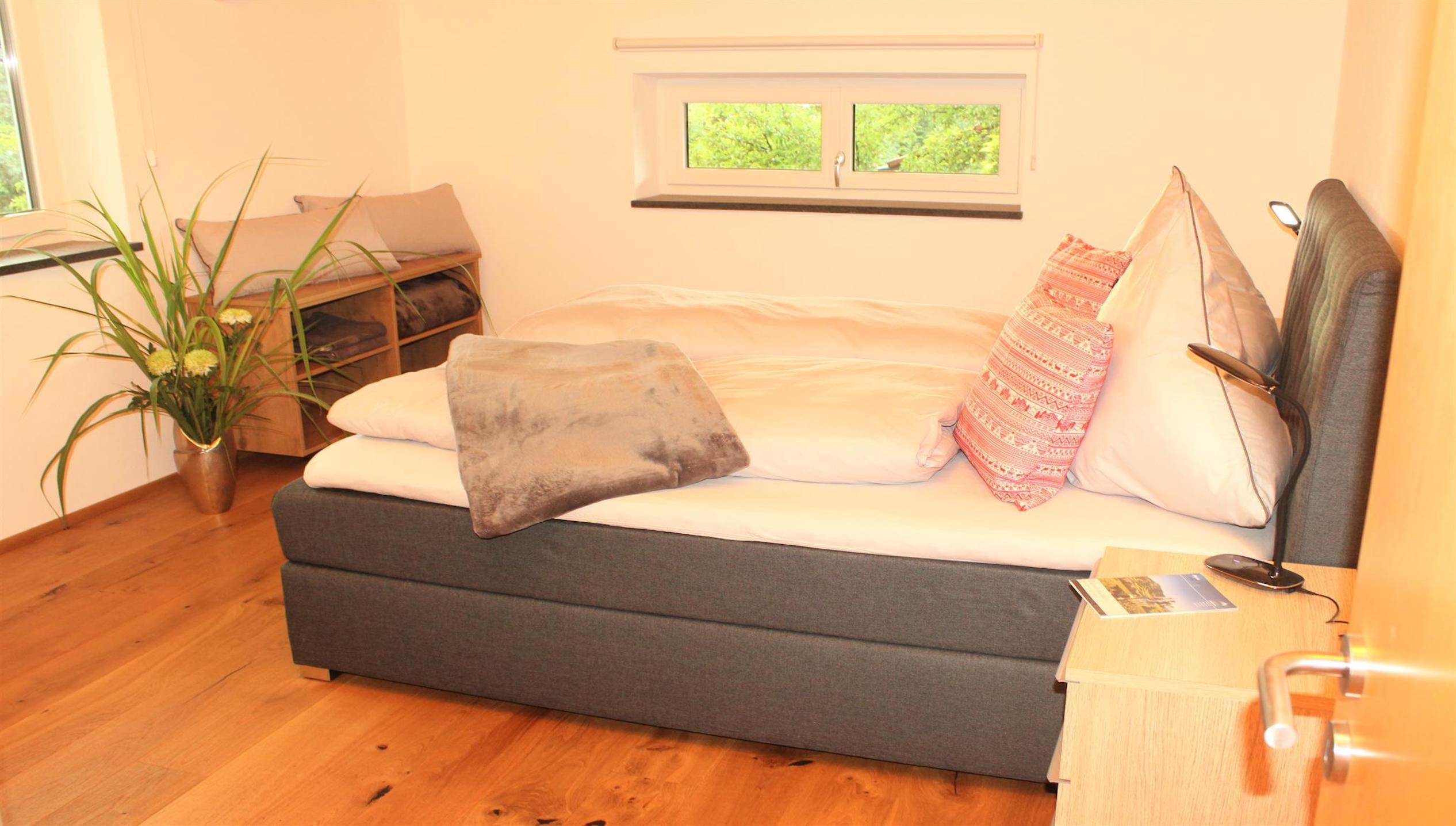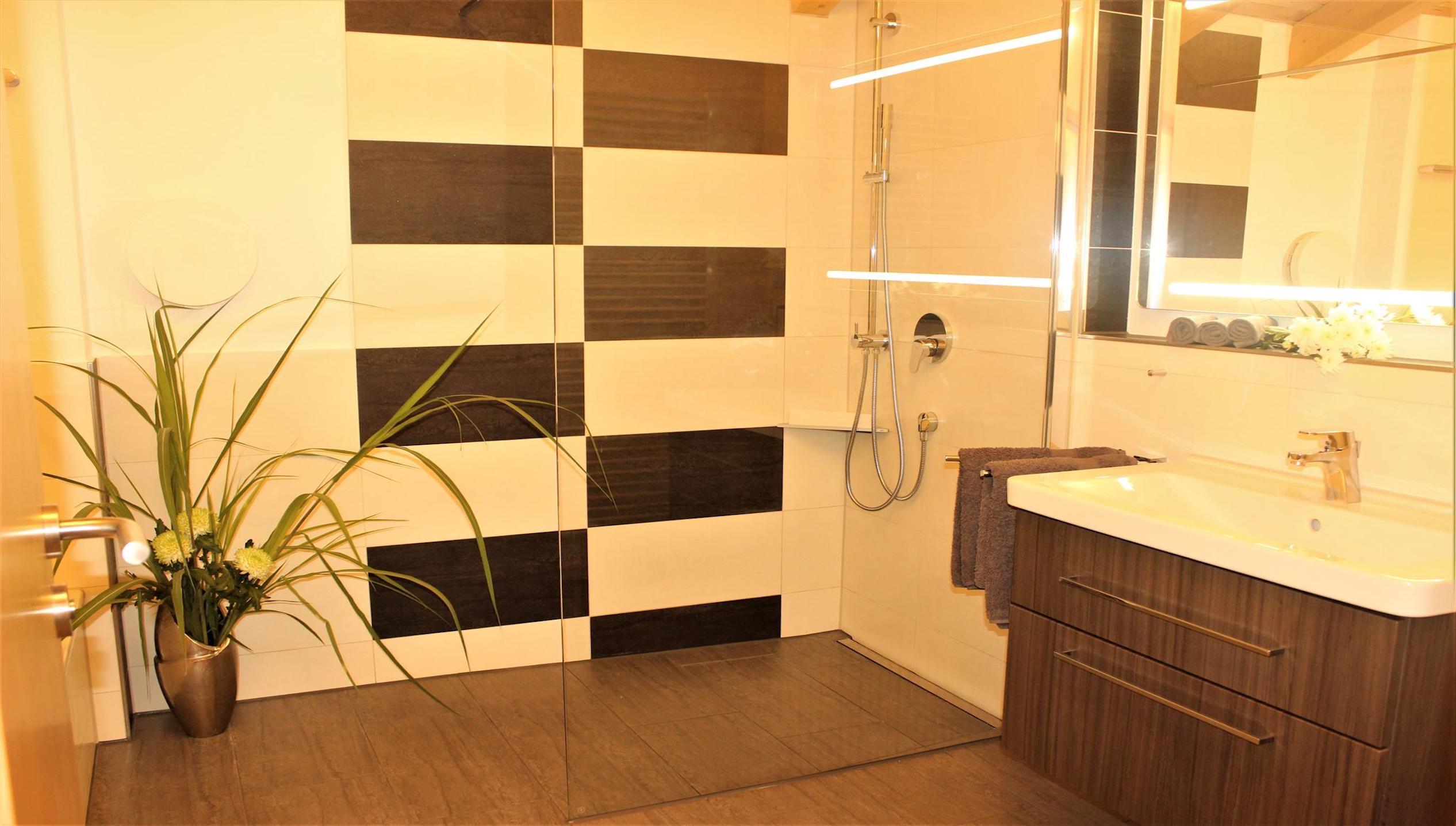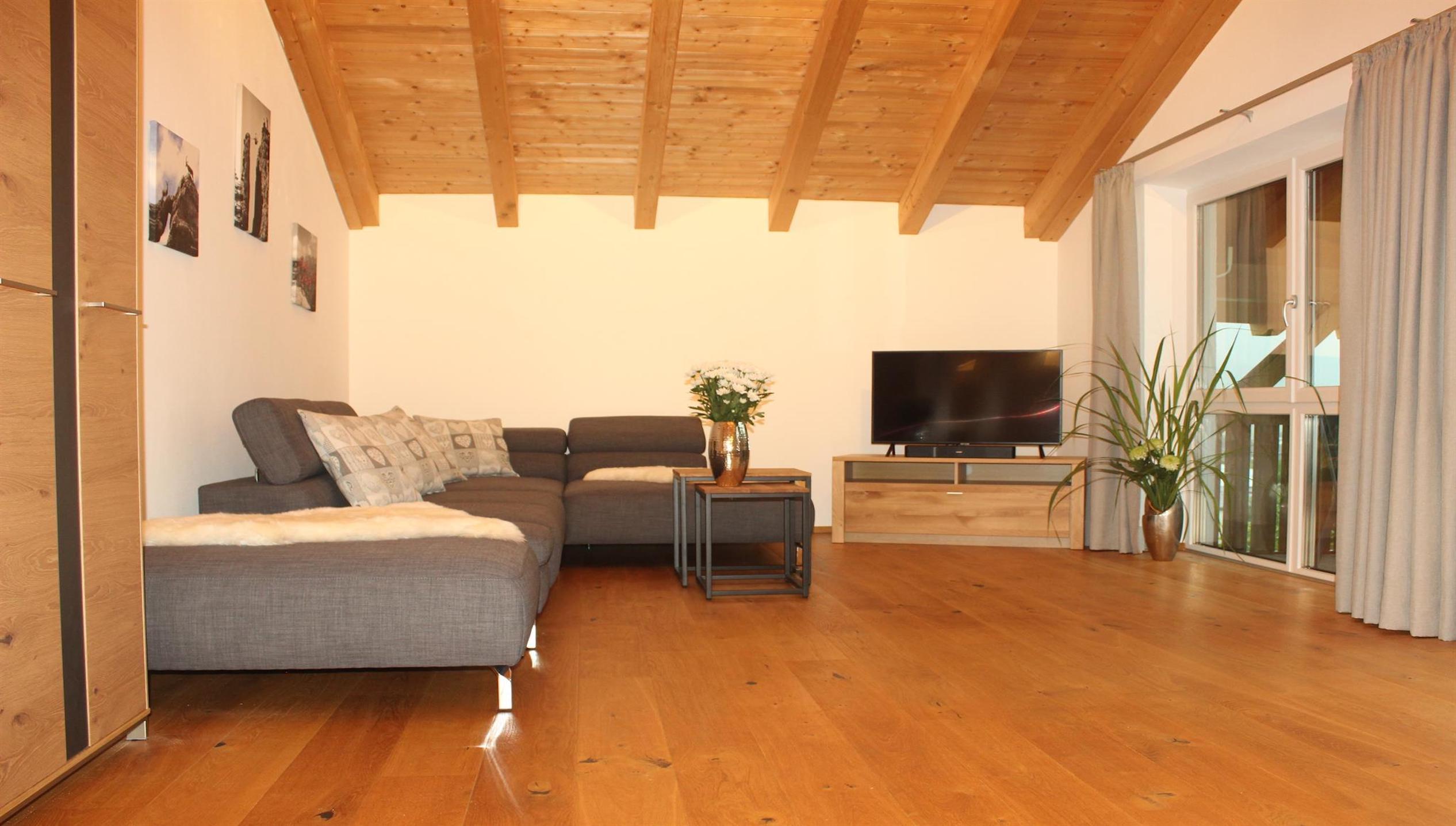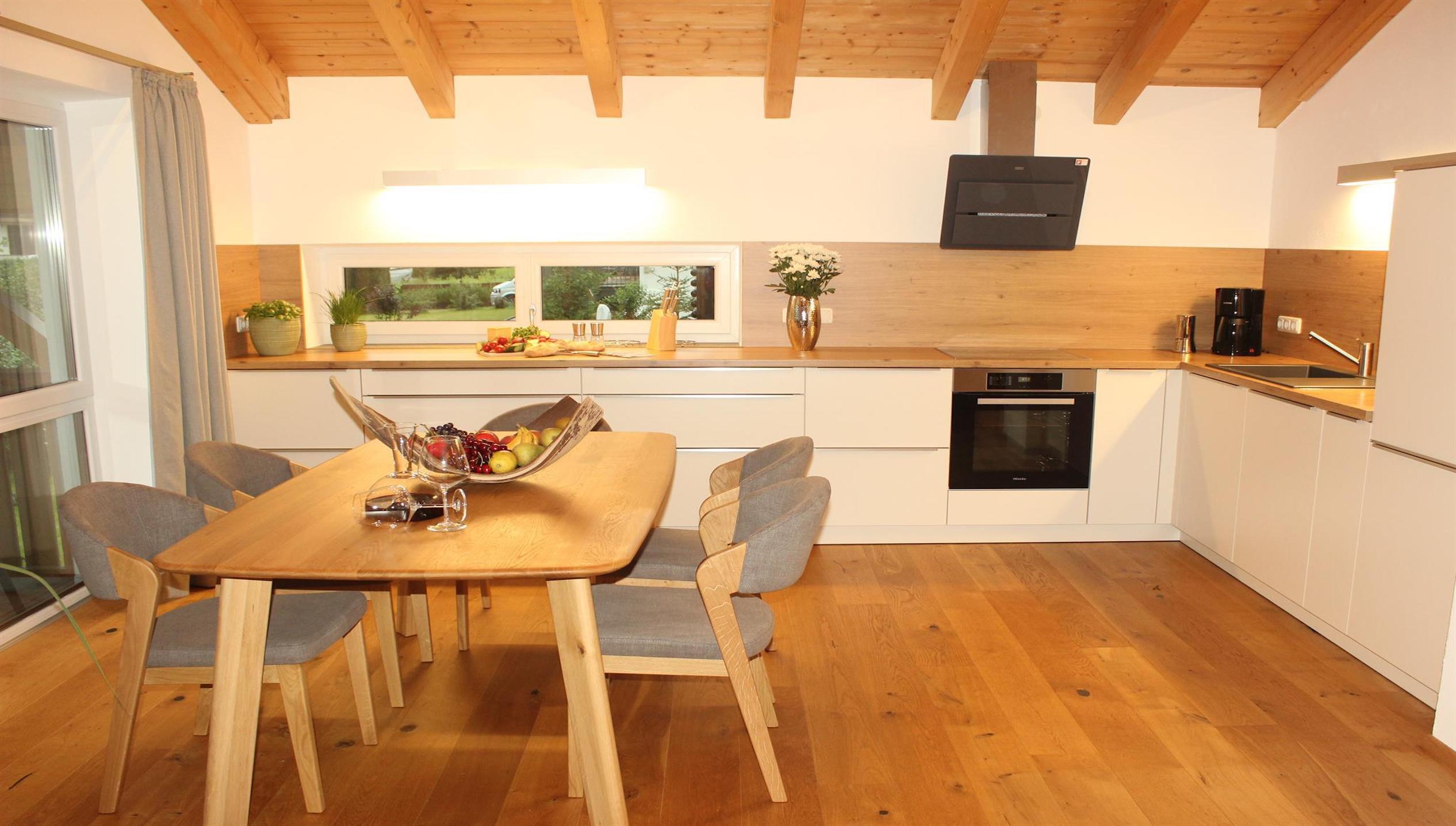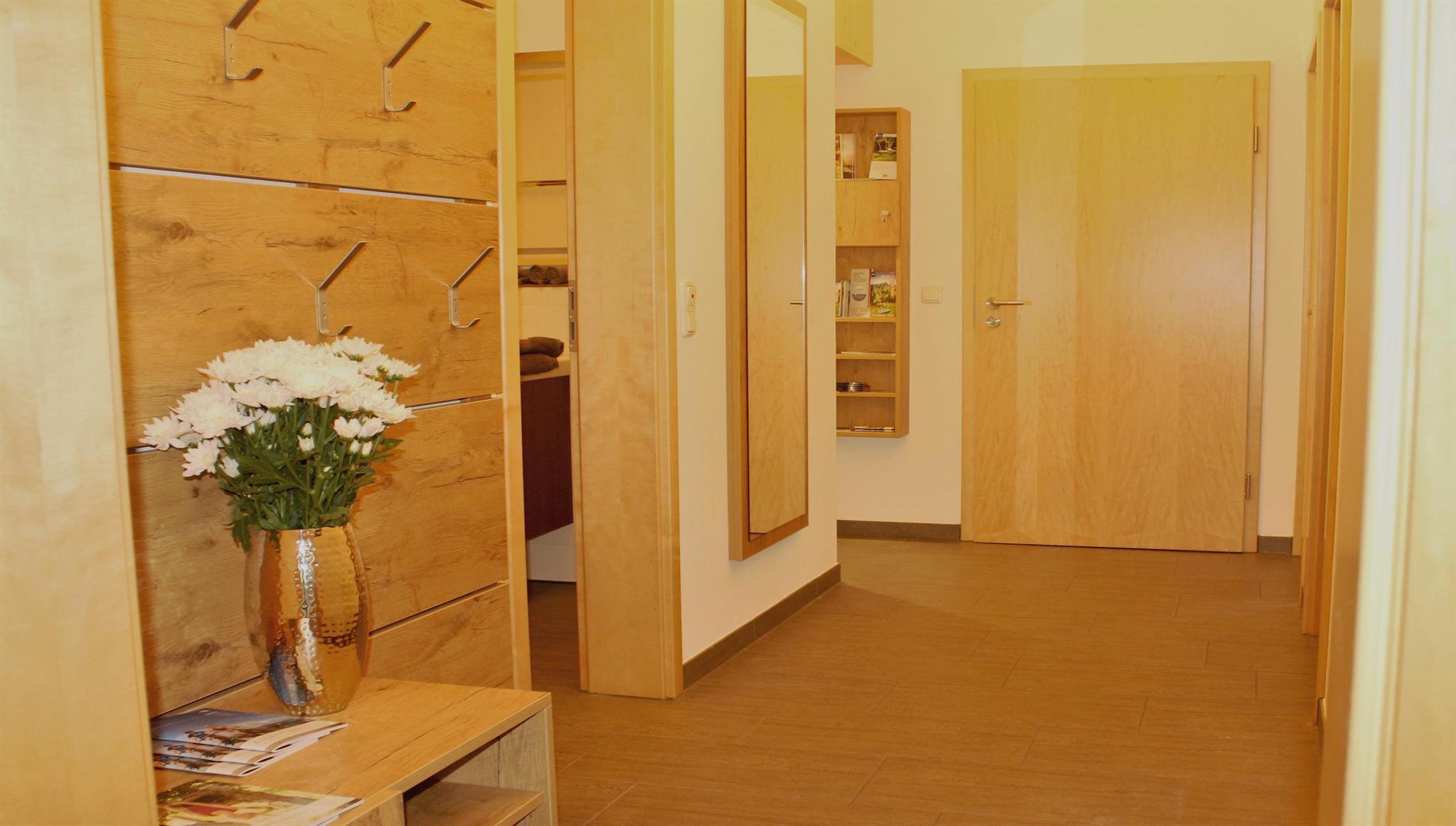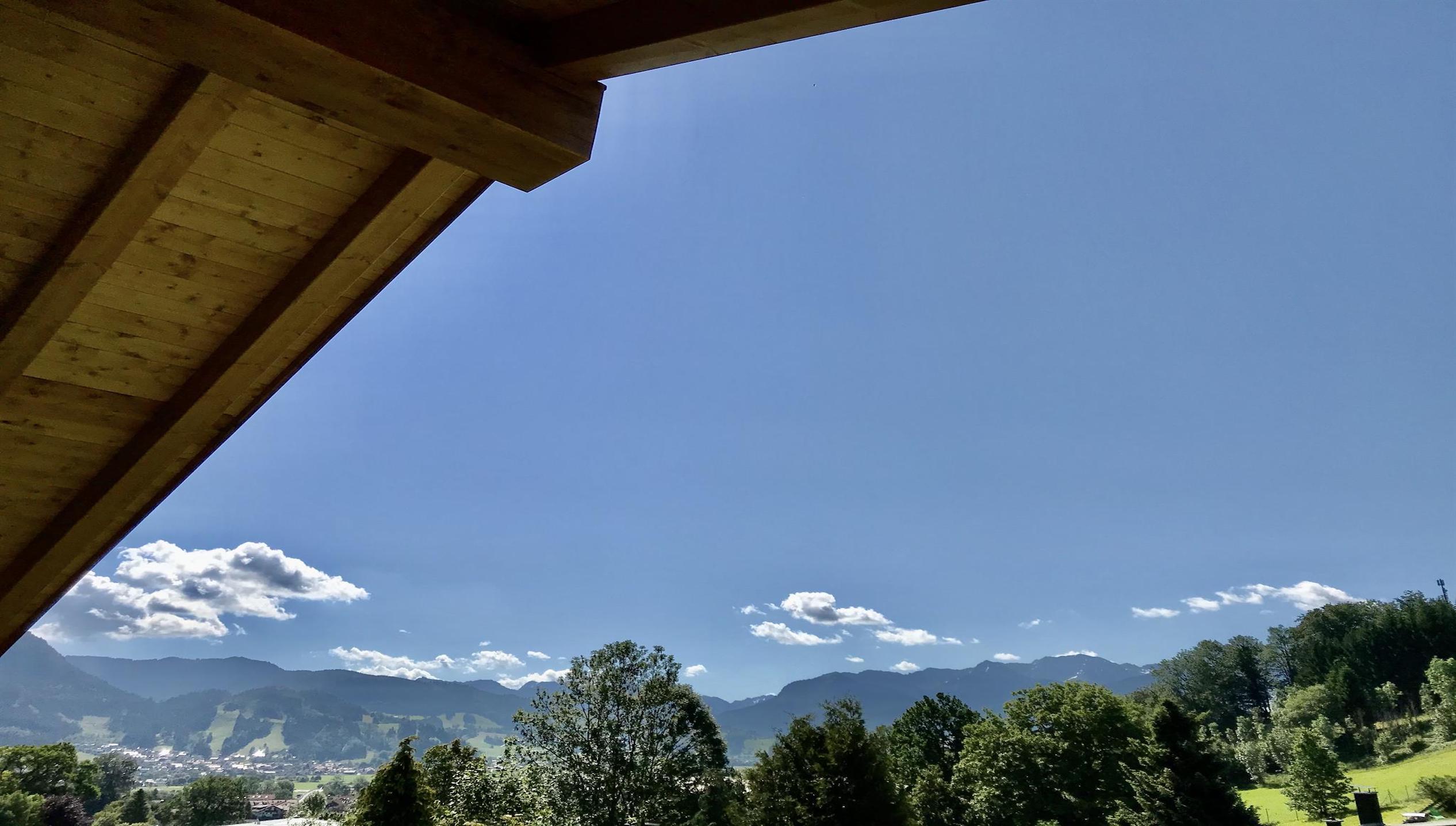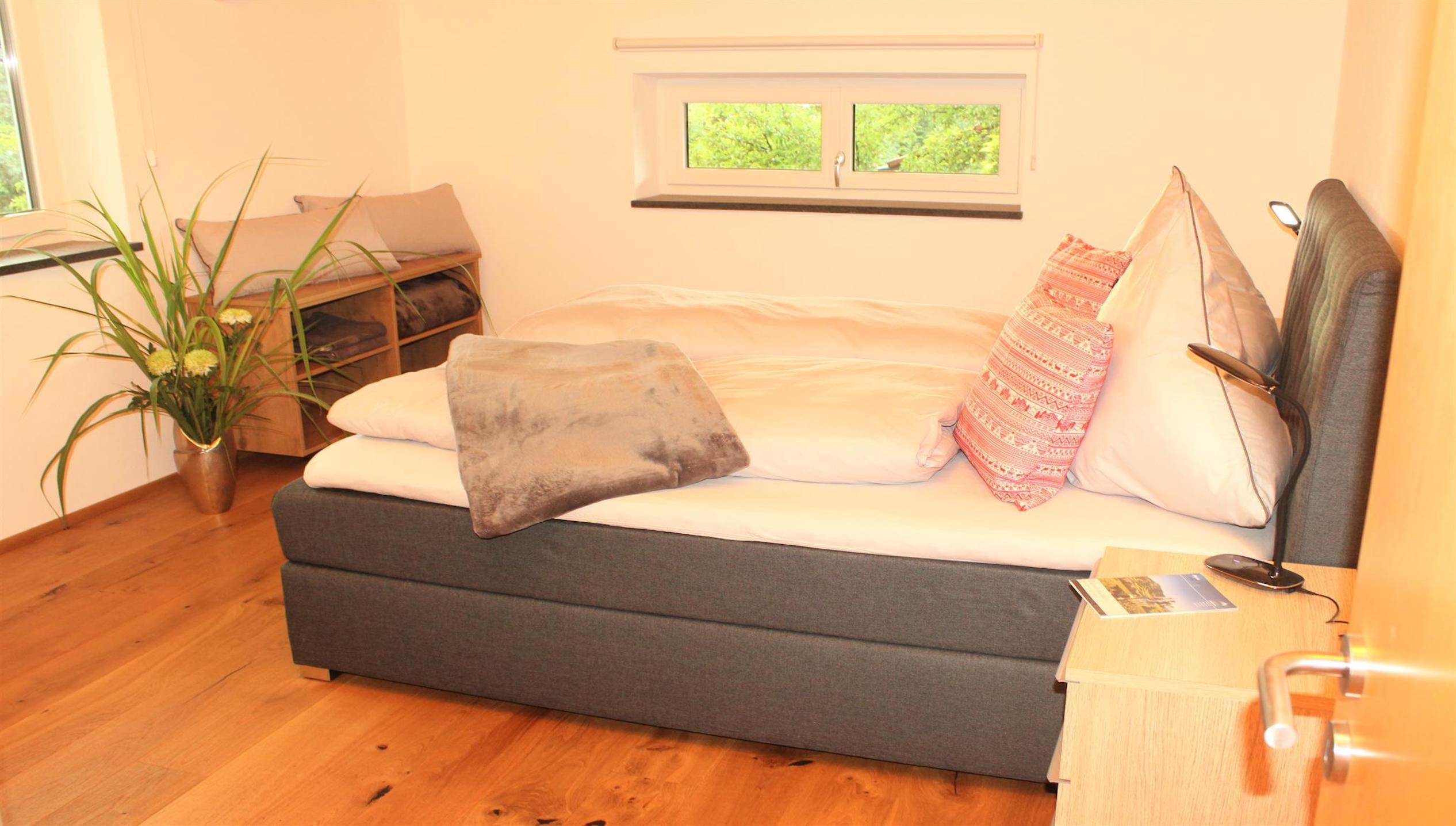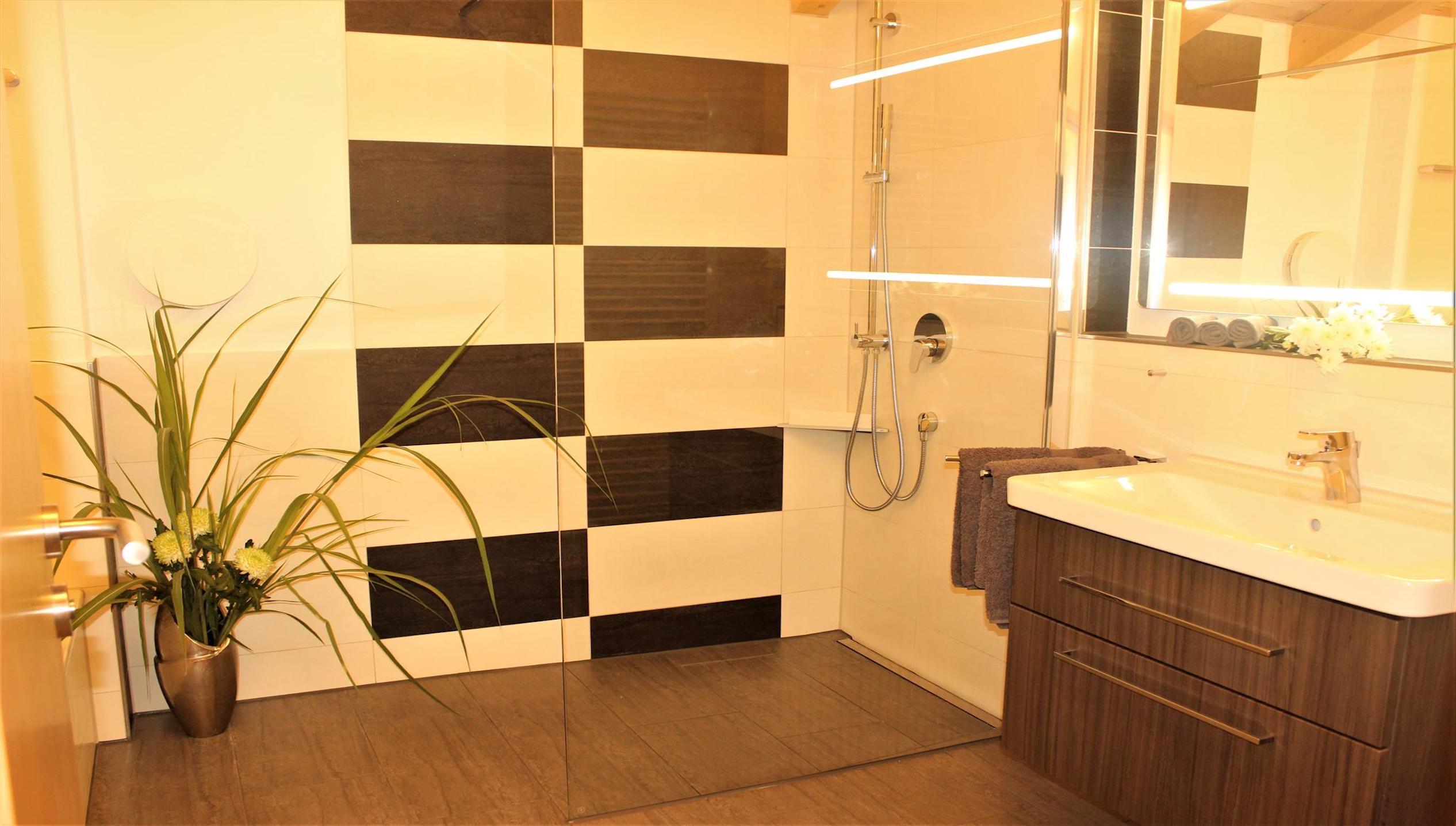 Feel comfortable on 90m2
In the middle of Allgäu..
Our attic apartment is located in Blaichach/Ettensberg in the Allgäu. The quiet location, with a large balcony and a view of the Hindelanger mountains is the perfect space to relax. Up to four guests can spend their vacation here.

There is a parking lot directly in front of the house. Also, there is some roofed space to store bicycles for example. Another equipment such as skis, cross-country skis, etc. can be stored in the lockable baseme

The apartment has 2 bedrooms with a double bed in each room. The spacious bathroom provides a large shower, bath, sink with a storage unit and washing machine. Furthermore, there is a second smaller bathroom with a toilet.

The apartment is equipped with a modern kitchen, a cozy living and dining area with TV and sound system as well as free wifi. The apartment's construction allows you to enjoy the roof structure.

The apartment is located on the outskirts of Blaichach, on the Ettensberg hill. Due to the central location, there are many tours you can do nearby. Visit for example Gunzesried, Ofterschwang, Hindelang, the lake of Immenstand or Oberstdorf, etc.).

From the train station in Blaichach you reach the apartment within 15 minutes by foot (slightly uphill). Nearby within Blaichach there are many shops, like a Bakery, grocery store, pharmacy, doctors, sports shop, etc.
Conditions
Follow this link to our Ferienhaus!